On this final session, HR experts and practitioners turn the focus on you with Leadership and Career Development.
8:30 a.m. – 9:30 a.m. The Five Secrets of Great Managers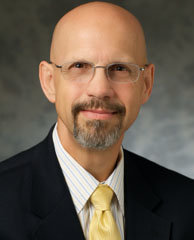 With John Zorbini, Executive Consultant & Coach, Stewart Leadership
What does it take to be a great manager? We've all heard that people don't leave companies—they leave bad managers. Conversely, the great managers have the ability to attract talent and build strong teams. Simply put, we need more great managers.
Our employees deserve it and our organizations depend on it. Drawing on years experience and research in working with thousands of managers, John Zorbini will distill and describe the essence of great management.
Whether you are a first-time manager, a manager with years of experience, or an HR professional seeking to help develop your leaders, these secrets will elevate managerial performance to achieve better business and people results.
These managerial secrets center around five areas: Planning, Organizing, Teaming, Empowering, and Following-Through. Research is clear when a manager demonstrates excellence in these five areas, they build highly committed teams, become capable of upward mobility, and gain higher levels of achievement.
This engaging session will identify and explore the five core areas for successful managers and will map their flow to the Four Quadrants of the award-winning Stewart Leadership LEAD NOW! Model. Strategies will be shared for strengthening these management behaviors to ensure thriving managers and future executives.
About our presenter: John Zorbini has spent his career helping organizations understand the strategic link between effectively managed human capital and successful business results. John's unique background and experiences as a senior executive, professional speaker and certified leadership coach, combined with his collaborative and results-focused approach, make him ideal to consult, coach and facilitate all levels of leadership.
---
9:30 a.m. – 9:45 a.m. Break
---
9:45 a.m. – 10:45 a.m. Developing Managers into Amazing Coaches: Keys to Transition from Manager to Manager-Coach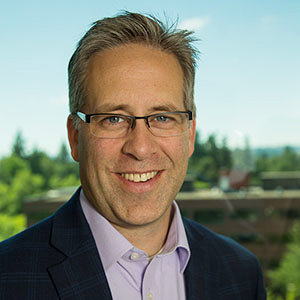 With Daniel Stewart, President, Stewart Leadership
Why do managers coach? Better stated, why do employees want coaching? The ultimate benefits of coaching are that it accelerates learning and positively influences business and people results.
Coaching is a competency that most organizations are seeking to develop in their managers. In fact, in Stewart Leadership's most recent research poll, "coaching mindset" defined as developing coaching-confident managers to support change and build teams, was the top issue facing human capital leaders today.
Each day, managers have dozens of moments where potential coaching opportunities are present. Whether it is a hallway conversation or a formal one-on-one meeting, the ability of a manager to effectively coach an employee in that moment is critical. In this engaging session, you will explore how to take your managerial coaching skills to the next level. In developing a stronger coaching mindset, you will learn how to identify a coachable moment and act on it.
The six factors for great, impromptu coaching will be shared and you'll create a plan to implement them. We will discuss the eight essential coaching behaviors to develop and practice, and you will leave with tools and insights to elevate your coaching ability to achieve improved business and people results with those on your team.
About our presenter: Daniel J. Stewart is a sought-after talent management and leadership development consultant and executive coach. He leads Stewart Leadership's extensive consulting practice, business development, and international partnerships. Over the past 20 years, he has been an internal and external organizational development executive and consultant for companies that include JetBlue Airways, Briggs & Stratton, Kohl's Department Stores, and Aurora Health Care.
---
10:45 a.m. – 11:00 a.m. Break
---
11:00 a.m. – Noon: Evidence-Based HR:
---
The Key To Having A Future In The Field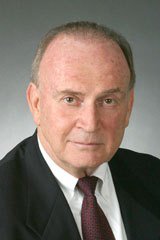 With Robert J. Greene, CEO, Rewards $ystems Inc.
Decisions about HR strategy and programs have historically been based largely on professional knowledge and intuition. As technology has evolved there are new tools available to inform decision-making with relevant evidence. AI, machine learning and workforce analytics can be blended with human judgment to improve the quality of decisions.
Practitioners can utilize research from the academic world, analytics from data scientists and the knowledge gained through experience as forms of evidence. The popular literature is full of fads and unsupported conjecture, and only successes are ever published. That makes it suspect. But even though the academic literature and the output of analysis by data scientists may be more valid it must be understood if it is to be applied.
HR professionals need to up their game by developing an understanding of the scientific method and being able to interpret what specialized analysts provide if they are going to be able to realize value from evidence. This presentation will explore the types of analysis that can be utilized and how it can be applied to the issues related to workforce management.
About the presenter: Robert Greene, PhD is the CEO of Reward Systems, Inc. and faculty member for DePaul U. in their MSHR and MBA programs. He designed the Newspaper Industry Compensation Survey and has consulted with numerous media companies on human capital management. Bob has published four books and over 100 articles on HR and was the first recipient of the Keystone Award for attaining the highest level of excellence in the field. He was a principal designer of the SPHR,PHR, CCP and GRP professional certifications.
Earn 13 HR Recertification Credits from the Virtual HR Conference!
Inland is making it easy to get your full load of credits.
Register for the package of all four conference parts--and you'll get the video recording and all the materials of each segment you may have missed will be included with your package purchase.