There are many reasons family owners return again and again to this conference, uniquely designed for them. Here's what to expect when families gather at Paris Las Vegas Feb 23 and 24:
The Inland Family Owners & Next Generation Leadership Conference agenda
Saturday, February 23

6:30 p.m. Welcome opening reception and dinner at Mon Ami Gabi
Located in the Paris Las Vegas hotel, this Parisian-style bistro delivers fresh, modern takes on classic French gastronomy. Signature dishes include everything from simple steak frites to richly prepared seafood as well as indulgent pastries and desserts.
Sunday, February 24
8:00 a.m. Registration and light breakfast
---
8:15 a.m. Successors Generation Leadership Discussion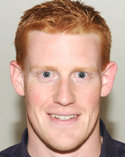 Waters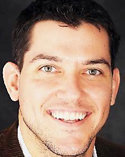 Wick
This always-popular session provides the opportunity for the upcoming generation of newspaper owners to talk candidly about their hopes and concerns as they prepare to take leadership of the family business.
Facilitated by Brad Waters, Associate Publisher, Rome Sentinel Company and Francis Wick, President and CEO, Wick Communications
---
8:15 a.m. Incumbent Generation Leadership Discussion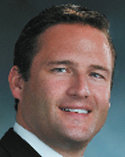 Eyerly
Also behind closed doors, this session explores the dynamics of structuring and operating a family newspaper business with a freewheeling, candid discussion on the topics most important to family owners in these times.
Facilitated by Brandon Eyerly, Publisher, Press Enterprise Inc., Bloomsburg, Pennsylvania
---
10:30 a.m. Break
---
10:45 a.m. When Small Papers Think Big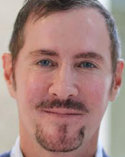 Adams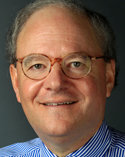 Halbreich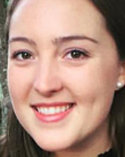 Nutting-Williams
Meet the community newspaper groups that are punching above their weight. They're nimble, autonomous, more fearless and in touch with their communities more than their corporate counterparts. What sets these family-owned newspaper groups apart. Learn from the three leaders sharing their success strategies, their aspirations for the future—and why they believe the fight is worth it.
Presented by Mark Adams, CEO, Adams Publishing Group; Jeremy Halbreich, CEO, AIM Media Management; and Cameron Nutting-Williams, Director, Strategic Initiatives, Ogden Newspapers
---
Noon:Luncheon
---
1:00 p.m. The Age-Old Old Age Problem: Navigating the Family and Financial Dynamics of Succession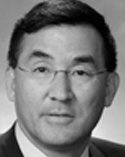 Yoshitake
According to at least one family business consultant, if an older generation owner hasn't ceded ownership to the next generation by their 70th birthday—there's a good chance they won't until they die. With people living longer, this means the next generation may very well have to wait until their 60s or even 70s by the time they get ownership. This session looks at the financial and other dimensions to succession, with a frank assessment of the family dynamics and creative strategies for succession or asset transfers. It will explore net worth in the face of declining assets, while also handling the income expectations of the older generation of owners.
With Alan Yoshitake, Partner, Seyfrath Shaw LLP, Los Angeles
---
2:15 p.m. Break
---
2:30 p.m. Our stories: Growing Newspapers in Las Vegas and the Chicago Suburbs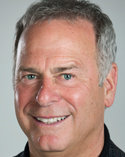 Greenspun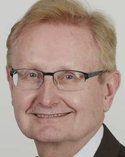 Paddock
Hear the stories of the Las Vegas Sun and the Daily Herald in suburban Chicago from the owners leading these media companies. Brian Greenspun, the publisher and editor of his family's Las Vegas Sun will relate how the scrappy daily, founded by his father Hank Greenspun in 1950, operates through the booms and busts of the entertainment capital of the United States. And Robert Y. Paddock Jr. will tell the story about the growth of the Daily Herald in Chicago's northwestern suburbs—and his family's recent decision to convert their publishing company to full employee ownership 120 years after Hosea C. Paddock founded with the mission statement: "To fear God, tell the truth and make money."
---
3:45 Break
---
4:00 p.m. OK, Let's Talk. What's on Your Mind?
This session will tap the collective experiences of our family owners. Expect these topics to arise as families learn from each other: Expansion or diversification opportunities, engaging current and future employees, migrating from legacy hardware and software to streamlined solutions and much more.
---
5:00 p.m. Adjourn
Find out for yourself the reasons newspaper family owners keep coming back to the Family Owners and Next Generation Leadership Conference.
Join your fellow family owners in Las Vegas, Feb. 23-24, just a day before the Key Executive Mega-Conference.
Watch this space for the developing program and conference details.